Running a business from home can be tough. There are mountains of tasks to tackle, and the list never seems to get any shorter. It's crucial for home-based entrepreneurs to find ways to maximize their time so they can focus on what matters most: running their company. One way is by setting up the perfect space in your home that will allow you to work more efficiently. Here are three options to help you set up the perfect home office space. Start by contacting Alysia Shivers at (239) 877-9732 to find a Naples home to accommodate both your life and business.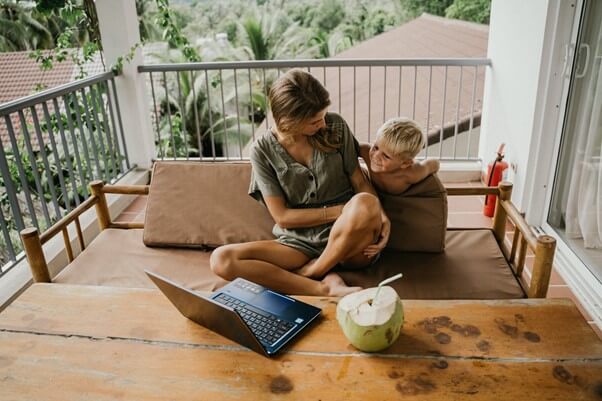 Buying a home with the perfect space already set up
Our first option is buying a home that already has a good space for your new home office. You'll want to search for a home that has sufficient square footage both inside and out, and maybe even an office layout that works for your vision. It will be crucial to have privacy when you work from home. You also don't want to feel cramped.
Another good thing about buying a home with an already set up office is that you can get right to work. You won't have to spend time rearranging an existing room or doing renovations.
To ensure that you find the property that truly suits your needs, work with a trusted realtor who knows the ins and outs of the local housing market. In Naples, you can't go wrong with Alysia.
Renovating your current house to make room for a home office
The second option is to set up your home office in an area of your house that could use some extra work. One thing you'll want to think about as you renovate a room for your business is if the home office space will have enough lighting. You also may want to add plants or other decorative items to enhance the space and make it more inviting.
Another thing to think about as you're renovating a room for your office is the amount of storage space you will need. You may want to add a filing cabinet or extra closet space to keep all of your paperwork and supplies organized.
One thing to consider as you're setting up your new home office space is to create a place for your clients to sit and wait. If you plan on having clients over, you'll definitely want to factor this in. Consider where they need to walk because you likely won't want clients walking through your house. They may also need space for coats, shoes, bags, excetera depending on your profession.
Redesign your current home office
Our third option is redesigning your current home office. This can be a big overhaul, but if your current office isn't servicing your needs, you need to make a change. If you decide to redesign your current office, make sure you have the proper lighting and storage space as we've discussed.
Consider what aspects didn't work before and how you can improve those. You'll also want a chair and desk that is functional and comfortable so you can work comfortably for extended periods of time. Also, consider sound. If you have kids or pets, it may be worthwhile to install some kind of soundproofing to help you focus.
Parting Thoughts…
Setting up a perfect space in your home for small business owners is one of the first steps towards starting your business. But of course, you don't want to forget other crucial aspects, such as structuring your small business appropriately to enjoy the most tax perks and the least personal liability. If you're looking to set up as an LLC in Florida, https://www.zenbusiness.com/florida-llc/ can help.
Hopefully, this information has been helpful!
Lucille Rosetti created TheBereaved.org as a means of sharing tools to help people through the grief process. Having lost some of the people closest to her, she understands what it's like, and how it can be an emotional roller coaster that doesn't always seem to make sense.